Our Mission
The mission of Vista Global Solutions, LLC ( VGS) is to achieve customer satisfaction through industry recognized practices for the establishment, sustainment, and protection of sensitive information technology networks and infrastructures, while providing a rewarding environment for our employees and helping to enrich the native way of life for the Bristol Bay Native Corporation and its shareholders.
VGS is an  Alaska Native Corporation (ANC),  wholly owned subsidiary of Bristol Bay Native Corporation (BBNC), a $2 billion holding company with global interests across numerous economic sectors. Vista Defense specializes in:
Military Health IT

Data Science

Information Management

 Information Assurance/Cybersecurity

Technical Services

Research & Development
The ANC Advantage
VGS received it's 8(a) status on 15 March 2021. As an 8(a) Alaska Native Corporation (ANC), Vista Global Solutions stands ready and able to support a sole-source award of up to $100 million. We bring to the table, relevant experience and knowledge of key personnel from all BBNC subsidiary companies, and BBNC's financial and manpower resources that include multi-million dollar lines of credit, access to self-insured group benefits, and established financial, payroll, human resources and other administrative services that meet government auditing standards and other regulatory requirements.
A Small Business Association (SBA) 8(a) ANC directed award offers the Federal Government an effective and efficient contracting means to procure high-quality services.
Vista Global Solutions is a subsidiary of Bristol Bay Native Corporation, an Alaska Native Corporation with operations in government services, construction, industrial services, and tourism.
To learn more about Bristol Bay Native Corporation, visit bbnc.net.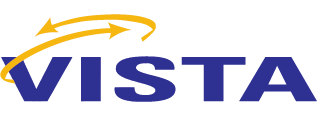 A Bristol Bay Native Corporation Company
© Copyright 2020 Vista Global Solutions, LLC